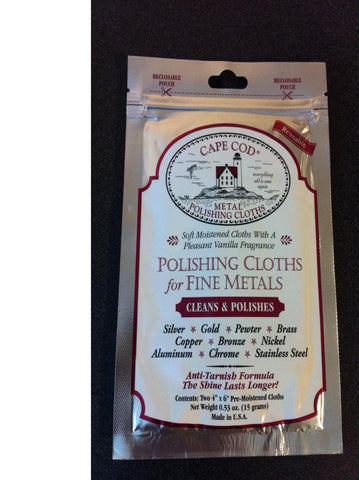 Polishing Cloths For Brass Sundials (CC10)
Moist polishing cloth from Cape Cod Polish Company are perfect for restoring the shimmer to your solid brass sundials. Also works on solid bronze, copper and silver. 
To use, simply rub the item with a polishing cloth and wipe dry with a soft paper towel. Each pack contains two 4" x 6" cloths in a resealable pack and will handle many repeated cleanings.
Highly recommended for retaining the finish on our polished sundials. For our sundials that have a two tone verdigris and polished finish, we suggest only using the cloth on the raised polished portions of the dial (ie numbers and letters).  
Made in USA on Cape Cod.
More tips on using metal polishing cloths 
Free Shipping